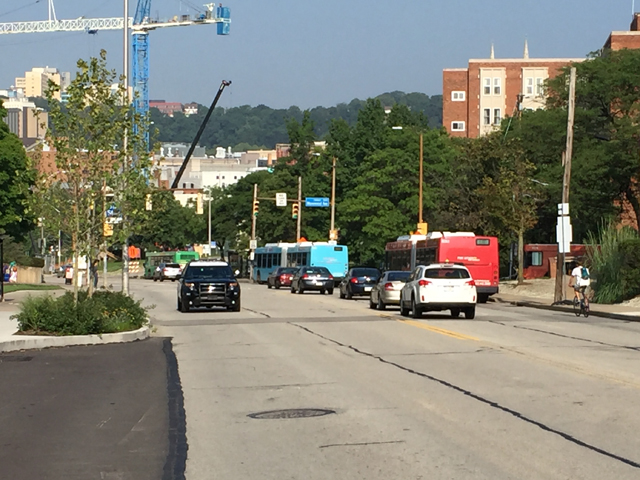 Carnegie Mellon University
: Carnegie Mellon and PennDOT have rolled out an improvement plan for Forbes Avenue that will benefit pedestrians, bicyclists, motorists and public transit riders traveling through the CMU campus.
The project, announced at a public meeting in late August, will transform the major Pittsburgh artery through the heart of the university into a calmer, more efficient and aesthetically appealing roadway, enhancing travel for everyone. The work also will help connect CMU's main campus to the David. A. Tepper Quadrangle and other destinations to the north and west, as it will provide for a safer and easier commute across Forbes.